Dalplex Programs & Training
No-Fee Programs
Group Fitness Classes
Dalplex offers a variety of group fitness classes every week, led by a team of top quality, energetic instructors. Space is limited per class and pre-registration is required.
Basketball & Badminton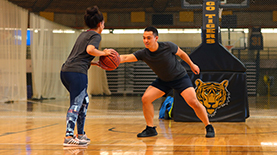 Members and students have access to hardwood basketball and badminton courts in the fieldhouse - appointments are required and can be booked up to 72 hours in advance.

Older Adult Badminton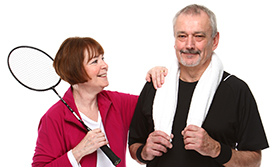 Twice weekly, on Tuesdays and Thursdays, a group of older adult members meet in the fieldhouse to play in an informal badminton club. New players are always welcome.
Member Squash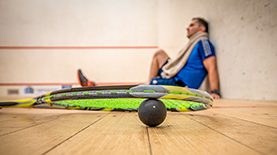 Dalplex has regular group squash times available on Tuesday and Thursday evenings (drop-in and box league) and Saturdays (drop-in only) for full time Dalhousie students and Dalplex members wanting to play against others of similar ability.
Paid Programs 
Personal Training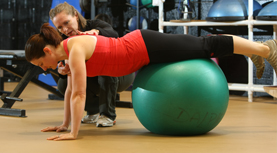 Our trainers tailor their programs to you! Learn more about personal training including what to expect and how to sign up. 
Virtual Personal Training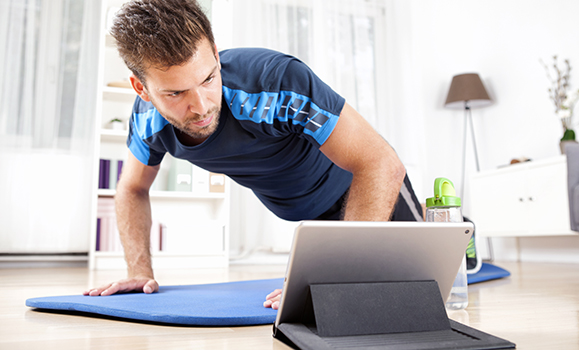 While virtual training can't replace in-person training – it's the next best thing if you're looking for guidance with your at home workout through demonstrations, tips and corrections.
Fitness & Wellness Programs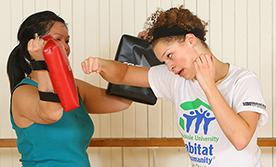 Dalplex programs include bootcamps, kickboxing, yoga, strength training, and more. Discounted rates for students and members!
Climbing Programs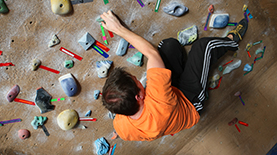 Curious about climbing and want to learn how it's done? Are you an experienced climber looking to work on your skills? We have climbing programs for all levels, from first-timers to seasoned climbers!

First Aid & CPR Courses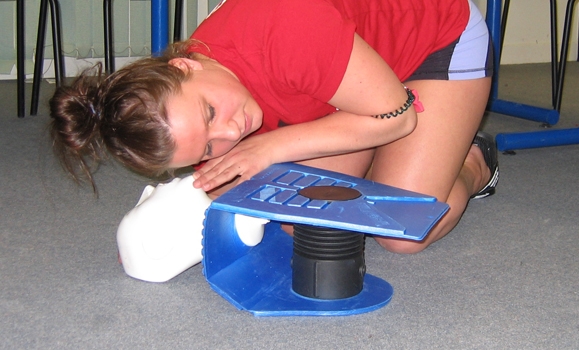 Dalplex offers CPR and first aid certifications, with discounted rates for students and Dalplex members.