Studley Gym & Dance Studio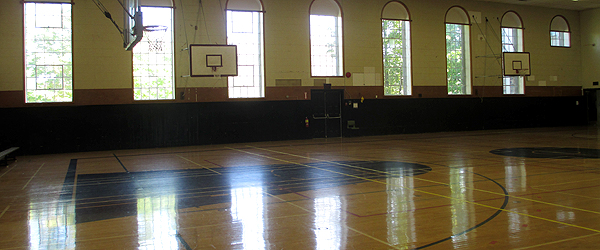 Built in 1932, Studley Gymnasium remains a busy venue for sport, recreation and fitness pursuits at Dalhousie. A number of the Tigers varsity teams practice at Studley and it is a hub of intramural activity throughout the academic year.

In the basement of Studley is a dance studio with a hardwood floor surface measuring 21 metres by 11 metres. The dance studio is widely used for Dalhousie sport clubs, fitness programs and leisure classes and, similarly to the gymnasium, is available to rent by the community.
There are men's and women's change rooms in the basement of Studley Gymnasium for Dalplex member use with day-use lockers available, as well as shower facilties.
Studley Gymnasium is located at 6185 South Street, opposite Wickwire Field & the Killam Library. The main entrance, however, is off of University Avenue. Click here to locate the Studley gym and dance studio on Dalhousie's campus map.