Cardio Room

The cardio room in The Langille Athletic Centre has stationary bikes, elliptical machines, treadmills and houses our selectorized equipment.
Squash Courts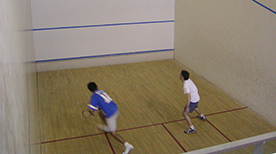 Looking to play some squash? The Langille Athletic Centre has squash courts available for members to book!
Facility Schedules

View our online facility schedules to see when the above spaces are available or booked for programming, events, games, etc. Please note: this is currently unavailable.
Gymnasium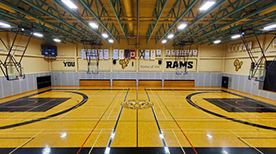 The Langille Athletic Centre has a hardwood gymnasium with a full-sized basketball court that also houses volleyball, badminton and pickleball courts.
Weight Room

The weight room in the Langille Athletic Centre includes free weights, squat racks, adjustable benches and more!