Additional Services
Equipment rentals & sales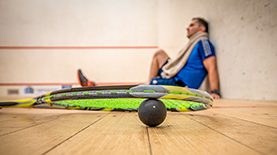 Dalplex rents and sells select sporting equipment and locks at the Client Experience desk.
Items available for rent: basketballs, volleyballs, soccer balls, squash racquets, tennis racquets, badminton racquets, racquetball racquets, table tennis paddles, pickleball paddles and balls.
All equipment rentals are $2. Members and students will need to leave a piece of ID in exchange for the equipment. 
Items available for sale: combination locks, squash balls, tennis balls, badminton shuttles, racquetball balls, table tennis balls.
Shower towel rentals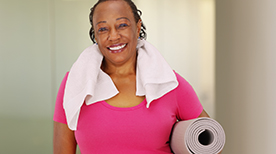 Grab a fresh pair of towels from the front desk before/after your workout! Add on towel service to your membership for only $40 per term! 
Forgot your towel at home? Daily towel service is $3. 
Members will need to leave a piece of ID in exchange for the towel. 
Locker rentals

Lockers are available for rent in all locker rooms, based on availability.
Rates per term: $42 for a medium locker; $52.80 for a large locker.
The fitness centre locker rooms contain medium and large lockers.
The lower level locker rooms (close to pool/fieldhouse) contain small, medium and large lockers.
Student locker rentals are on a per term basis and must be renewed or emptied at the end of each semester. 
Day use lockers

Day use lockers are available in all locker rooms as well as the main hallway in the fitness centre.
Locks left on day-use lockers at closing time will be cut and contents will be removed and stored at the Client Experience Centre. Unclaimed items are donated to charity after one week.
Forgot your lock? Combination locks are available for purchase at the Client Experince Centre. 
Dalplex is not responsible for lost or stolen items. We strongly advise you not to bring valuables into the locker room even if you plan to leave them in a locked locker.
Physiotherapy Clinic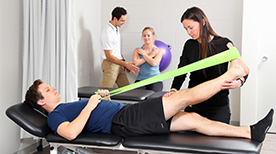 The Dalhousie Physiotherapy Clinic is a partnership between Dalhousie University's School of Physiotherapy, within the Faculty of Health, and the Department of Athletics and Recreation. The Clinic is open to both student and the community.
Personal Training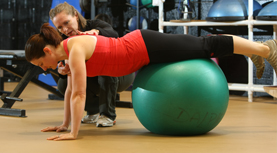 Our trainers tailor their programs to you! Learn more about personal training including what to expect and how to sign up. 
Drop by the Client Experience desk or call 902-494-3372 for more information or to inquire about availability for any of these services.