News
»
Go to news main
Chris Keough named Associate Director, Operations & Facilities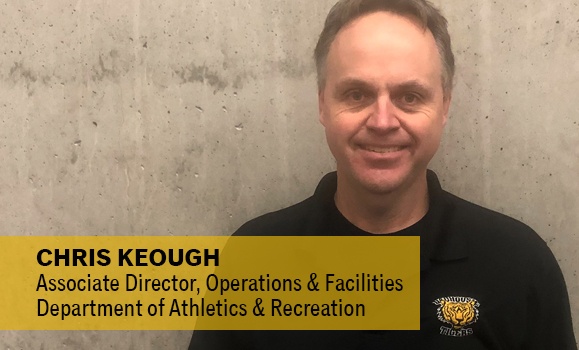 Dalhousie University's Executive Director of Athletics and Recreation, Tim Maloney is pleased to announce the appointment of Chris Keough as Associate Director, Operations and Facilities, effective January 17, 2022.
Keough has been with the Department of Athletics and Recreation for 23 years and is currently the Campus Recreation Coordinator, managing the intramural and club programs since 2019.
Before assuming the role of Campus Recreation Coordinator, he was the Supervisor of Support Services, overseeing the day-to-day operations of Dalhousie's athletic facilities including scheduling, reservations, staffing and event set ups.
A Dalhousie graduate (MPA'10) Keough was active in athletics and recreation as a student, both as a participant in programs and as a part-time employee.
"I have been involved with sport my whole life and Dalhousie Athletics and recreation since 1990," says Keough. "I have a passion for recreational and competitive sport and providing opportunities for people to stay active whatever their goals may be. I am looking forward to this new role and the challenges and opportunities it brings. We have some exciting projects on the horizon and a great team here to move them forward."
In his new role as associate director, Keough will be responsible for the leadership and operation of Dalhousie's athletic facilities in Halifax with a focus on delivering positive experiences for Dalhousie students, student-athletes and community stakeholders.
"Chris has consistently demonstrated outstanding performance over his time at Dalhousie and is most deserving of this next step in his career," says Maloney. "His experience, skill-set and approach make him an ideal candidate for this role while further strengthening our team in athletics and recreation."