News
»
Go to news main
Closed: All Dalhousie athletic & recreation facilities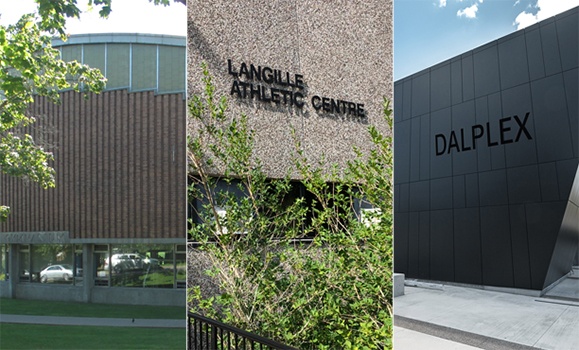 Valued Dalplex students, members and community,
We're touching base again amid the growing concerns over Novel Coronavirus (COVID‑19). Based on recent developments with respect to social distancing, Dalhousie University has made the decision to close all of its athletic facilities including Dalplex, Studley Gym, Wickwire Field, Sexton Gym and Langille Athletic Centre. The reason we have chosen to close the athletic facilities is the unique potential for person-to-person contact.
The closure is effective as of Sunday, March 15th at 10:30 p.m. until Sunday, April 5, 2020.  This period could be extended, but is currently unknown. We are committed to keeping our students and valued members up to date as we continue to navigate this unprecedented situation.
Dalhousie Physiotherapy Clinic
The Dalhousie Physiotherapy Clinic is included in the closure. Please contact ptclinic@dal.ca to re-schedule appointments.
Lockers
If you would like to remove items from your locker, you may do so Monday, March 16 and Tuesday, March 17 between 7:00 a.m. and 7:00 p.m. at Dalplex, Sexton Gym and Langille Athletic Centre. Please check in with staff upon your arrival to access those spaces.
What does this mean for your membership?
If you are a community or faculty/staff member, we will extend it for the length of the closure (currently set at three weeks). This also includes any services you have purchased like locker rentals or towel service.
For programs that included a registration fee for participation, that fee will be refunded in a prorated manner. We will reach out to those affected shortly and appreciate your patience.
Updates
We continue to monitor the situation and will provide updates as new information becomes available.
Thank you for your patience.
For more on Dalhousie University's response visit dal.ca/coronavirus. For the latest information on Novel Coronavirus (COVID‑19) from trusted sources, please visit the Public Health Agency of Canada and Nova Scotia Public Health websites.
Dalplex & Sexton Gym 902 494-3372 dalplexinfo@dal.ca
Langille Athletic Centre (Truro) 902 893-6660 rams@dal.ca