Job Opportunities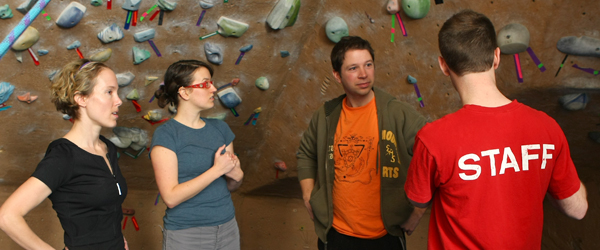 Dalhousie's Department of Athletics and Recreational Services provides part-time and full-time employment opportunities to over 200 Dal students annually.
You'll find all of the job postings for positions currently available on Dalhousie's Career Services Centre website.
Part-time employment opportunities:
If you have questions about a particular position, please contact the staff person below.
Anne Falconer: anne.falconer@dal.ca
Aquafit Instructor
Fitness Instructor
Pilates Instructor

Chris Keough: chris.keough@dal.ca

Building Services Staff
Special Events Technician and Ushers

Angela Black: dalplexinfo@dal.ca

Customer Service Centre Staff

Fun Zone Attendant
Ray Moorehead: ray.moorehead@dal.ca

Head Lifeguard/Lifeguard
Swim Instructor
Andrew Harding: intra@dal.ca

Intramural Convenor

Intramural Official

Climbing Coordinator: rock@dal.ca

Rock Climbing Wall Guards
Angela Barrett: abarrett@dal.ca

Tiger Mascot

Tigers Promotions Staff
Jonathan Wang: jonathan.wang@dal.ca