Squash and Racquetball Courts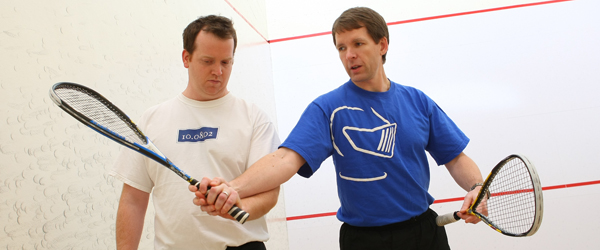 Dalplex is home to five squash courts and one racquetball court, all located on the lowest level of Dalplex.
Members are required to book an appointment for all activites in Dalplex. 
Members are limited to one appointment per day.
Squash & racquetball court appointments are 60 minutes (1 hour) and includes the time to enter and exit the building.
Members will be able to book their appointments online 72 hours in advance or by calling 902 494-3372.
To book with your partner:
ONLINE
- The first member books an appointment, noting the court #, day and time. Be sure there are two spaces available before proceeding!
- Once confirmed, the second member should proceed to book the second spot of the same court #, date and time.
TO BOOK BY PHONE
- Call 902-494-3372 and have both member or BOO #s ready.


Members will be required to complete a COVID-19 health screening questionnaire during the booking process.
Members who do not show up for their appointments without notice may lose the ability to book future visits.
Locker rooms and select day use lockers have reopened. Please bring a lock with you and make sure to remove your items from the locker at the end of your appointment. Showers and saunas remain closed. Dalplex and personal hair dryers are not permitted. 
Please bring a full water bottle. 
You must have your Dalplex/Sexton membership or DalCard to access the building – no exceptions. Lost membership cards can be replaced for a $10 fee. Dal students who have lost their cards must contact the DalCard office to get a new one.
Masks are required to enter and exit the facilities and when not engaged in physical activity.
Five (5) squash courts will be available for use.
One (1) racquetball court will be available for use.
Singles play only. A maximum of two people are permitted to use a court at a time.
Please use the court that you have booked. 
Equipment will not be provided. Members must bring their own racquets and balls.
Spectators are not permitted.
We recommend you leave your valuables at home and bring only what you need to play squash/racquetball.
Users will be required to follow the provincial sport governing body return to play guidelines for each sport.