Outdoor Tennis Courts
Changes due to COVID-19
Members are limited to one appointment per day.
Length of appointment time is 60 minutes (1 hour) and includes the time to enter and exit the building.
Members will be able to book their appointments online 72 hours in advance starting August 14, 2020 or by calling 902 494-3372.
Members will be required to complete a COVID-19 health screening questionnaire during the booking process.
Members who do not show up for their appointments without notice may lose the ability to book future visits.
To book with your partner:
ONLINE
- The first member books an appointment, noting the court #, day and time. Be sure there are two spaces available before proceeding!
- Once confirmed, the second member should proceed to book the second spot of the same court #, date and time.
BY PHONE
- Call 902-494-3372 and have both member or BOO #s ready.
Racquet rental is unavailable. 
Users will be required to follow the provincial sport governing body return to play guidelines for each sport.
Tennis Nova Scotia's Return to Play Guidelines
Information Updated: August 12, 2020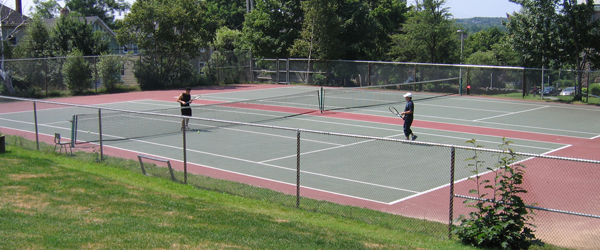 Dalplex has two outdoor tennis courts located adjacent to Shirreff Hall on South Street available for use seasonally.

Access to the tennis courts is included in your membership and you are welcomed to book the courts free of charge. Courts can be booked up to three days in advance by calling 902-494-3372, with time slots available for one hour.