Meet the Fitness Instructors!
Dalplex offers a wide array of fitness classes and programs led by a team of top quality, energetic instructors, with over 35 classes available per week during the school year. Our goal is to meet your health and wellness needs through a knowledgeable, friendly and professional approach to fitness. We encourage you to ask questions, get to know our instructors and attend a variety of classes to find out what you like best.
Deidra Brisson
Student. Personal trainer. Fitness instructor. Deidra is a very busy person! A therapeutic recreation student, Deidra is adventurous and cheerful! She believes movement is medicine and loves helping other see that. Be sure to ask her for her favourite hiking route as she is a self-professed hike addict. Deidra holds a Canadian Society of Exercise Physiology personal training certificate, a fascial stretch therapy certificate and a Canadian Aquafitness Leaders Alliance certificate. 
Deidra is leading the Functional Flexin' class Tuesdays at 7am at Dalplex.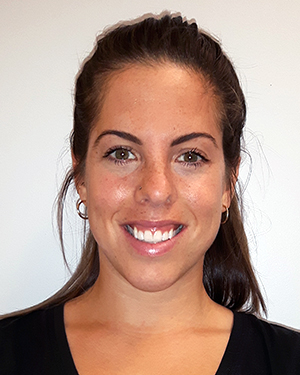 Helen Burns
Helen is described by friends as compassionate, energetic and fun. A Dalhousie University alumna, Helen is a certified exercise physiologist, yoga teacher, fitness instructor and personal trainer. When not teaching at Dalplex, she likes to run, cycle, do yoga and have fun with friends. Helen enjoys the opportunity to provide participants of all ages and fitness levels a space to be active and to build an active lifestyle. 
Currently, you can find Helen teaching yoga at Dalplex.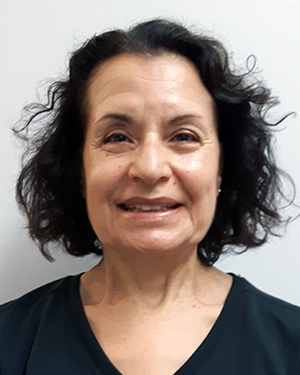 Marie Mullally
Determined, passionate and focused, Marie loves teaching fitness classes. She finds that teaching classes is the most important thing she can do for her mental and physical health. Marie loves the energy and motivation that comes from working with people aspiring to be healthy and finds it rewarding to help them master a skill. She has a long history with Dalhousie first as a student, a lifeguard then president of the Dalhousie Alumni Association and a Dalplex member. Marie hold certifications in group fitness, resistance training and indoor cycling.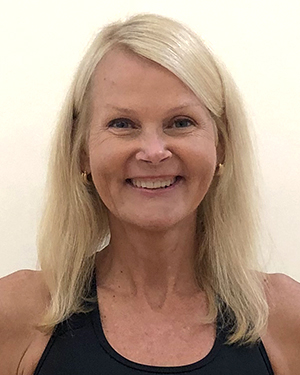 Matthew Glynn
A Dalhousie alumnus, Matthew finds teaching yoga at Dalplex fun and relaxing. Committed to movement and play, Matthew has led fitness classes and coached a variety of sports from gymnastics, soccer, hiking, cycling, snowboarding, skateboarding and surfing. After teaching yoga at Dalplex for the last five years, he is still evolving his yoga practice and teaching style. During the day Matthew works as an Engineer for the Halifax Regional Municipality. In his free time he enjoys surfing with friends and of course, working out at Dalplex!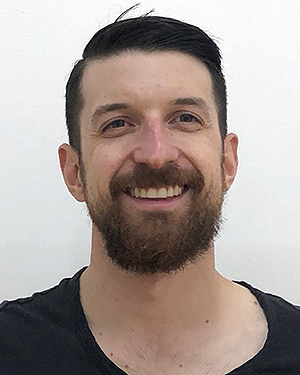 Jennifer Ross
When Jennifer is not teaching fitness classes, she is taking them to stay fit! Jennifer believes that fitness classes provide an opportunity to develop functional fitness for all things in life. She loves teaching classes because they create an environment for continuous self-improvement and learning and the ability to connect with participants. Self-described as lazy, humorous and creative, this Dalhousie alumna holds a Nova Scotia Fitness Association group fitness and resistance training certificate. 
Katherine Fierlbeck
A Dalhousie employee in the Faculty of Arts and Social Sciences, Katherine loves teaching group fitness class in her spare time! Her moto is 'make it happen' and enjoys hiking and biking in her free time. She believes that group fitness classes are a great opportunity to connect with others who love the adrenaline high. Katherine holds certifications in group fitness, resistance training and spin.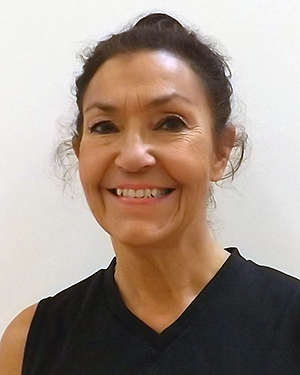 Kelly Cowan
Three words that are important to Kelly are passion, motivate, and fun. She enjoys teaching fitness classes to stay fit and active. They keep her motivated and balanced when it comes to work and family life. This DAL alumnia couldn't imagine leaving right away so her first job after graduation was in the Registrar's Office and Student Accounts! Kelly holds a Fitness Instructors Specialist certification and enjoys Zumba, running, H.I.I.T classes and kayaking in her spare time. 
Kelly will be teaching Zumba this fall.
Stacey O'Neill
A graduate of the Dal Law program, Stacey holds a fitness instructor specialist certification from CanFitPro. Although she has taught many different types of classes in the past, she loves teaching interval base classes. She loves the energy of fitness classes and the sense of accomplishment when a class is finished. Stacey spends her free time chasing her kids around or travelling around the city on her bicycle.
You can find Stacey teaching the H.I.I.T class.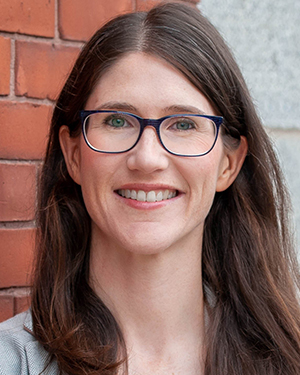 Gayle Quigley-Smith
Fitness has been a necessary component Gayle's life for as long as she can remember. Whether it is a good hike, walking the beach with her dog or learning a new fitness skill – the concept of maintaining mind-body activity is essential for her well-being. Gayle holds both group fitness and resistance training certifications. A member of the Dal Faculty of Arts and Social Sciences, Gayle finds inspiration from meeting and interacting with her class participants.
Corey DeGagne
Two years ago, Corey accidentally stumbled into his first Zumba class and instantly fell in love with fitness classes! He is now certified to teach group fitness classes through the Nova Scotia Fitness Association. He loves the wide range of students who attend his classes and loves seeing them discover and fall in love with group fitness! In his spare time, Corey can be found teaching in the Faculty of Computer Science, cycling, travelling or playing sports!
Corey teaches the Strong Nation class at Dalplex.
Son Truong
After taking several yoga for runners and yoga for climbers classes, Son fell in love with practicing yoga and eventually completed many different yoga instructor courses. He holds a PhD in physical education, is a certified therapeutic recreation specialist and holds many other certifications. Son loves being part of a diverse and active Dal community and believes that it's important to promote wellbeing and mindfulness in the post-secondary community.
Nicole Yoannou
A neuroscience student at Dalhousie, Nicole is excited to join the family of Dalplex fitness instructors. Certified to teach yoga, she loves to also include breathwork and meditation techniques into her practices. She loves sharing yoga with her peers and encourages all members to try our all-level classes, no matter what your experience level is! Nicole is also a member of the Dal tennis team and enjoys trying new activities and new recipes in her spare time.
You can find Nicole teaching one of our all-level yoga classes this fall.