Equestrian

The Dalhousie Equestrian Team is for students who share a common interest in horses, and offers opportunities for students to ride and compete during the school year.
Riding lessons are offered out of Owls Ridge Farm for all levels of riders, from beginner to advanced. The lessons focus primarily on safe and effective English riding. Competitions are hosted three times each semester against other universities in the Atlantic Intercollegiate Equestrian League. Show divisions are offered in both equitation and jumping, ranging from walk-trot to open. 
Sign-up for lessons takes place at the beginning of each semester on a first-come, first-served basis due to a limited number of spaces available. Casual events (including trail rides and movie nights) take place throughout the year and are open to anyone interested.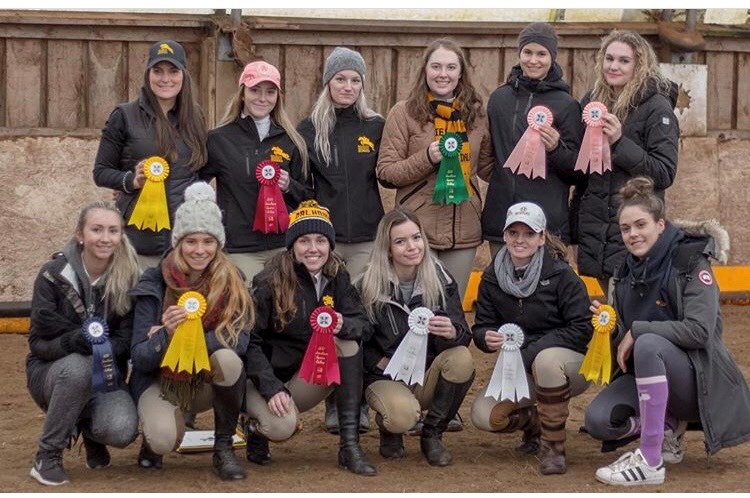 (In photo left to right : Back row: Carrie Gilbert, Robyn Melanson, Hailey Jarvis, Madison Matthews, Anika Hennig, Ali Mobus. Front row: Emma MacDonald, Majka Skopek, Abbey Boothe, Kennedy Miller, Emily Sutherland, Tara Vranješ) 
Contact:
Email: Ride@dal.ca
More Information about Dalhousie Equestrian Team
Check out the Equestrain Teams website at https://dalequestrian.weebly.com and Facebook Page at https://www.facebook.com/DalhousieEquestrianSociety
More information on the league
Check out their website at https://aiel.weebly.com